No config files, no firewall ports
Create a secure network between your servers, computers, and cloud instances. Even when separated by firewalls or subnets, Tailscale just works.
Without Tailscale

A frustratingly complex and brittle collection of firewalls, rules, and holes while wondering if your network is secure enough.
Available for
Linux
Mac & iOS
Windows
Raspberry Pi & ARM
Android
Use your SSO and MFA
Devices only connect after signing in through your existing identity provider. Easily enforce multi-factor authentication, deauthorize employees who've moved on, and more.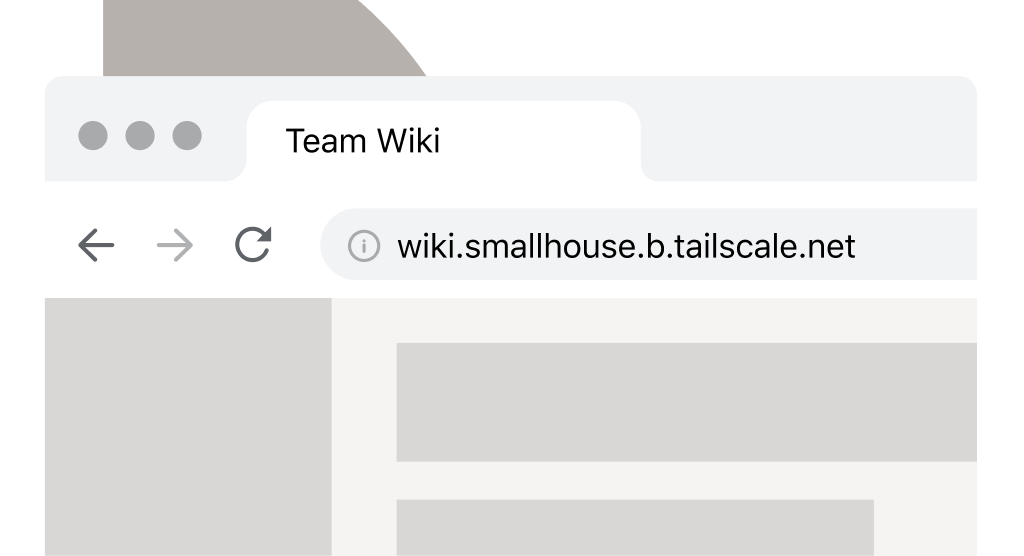 Always the same IP
Every device on your network gets a stable IP and auto-assigned domain that stays consistent, no matter what Wi-Fi the device is on. It's like a local network that works everywhere.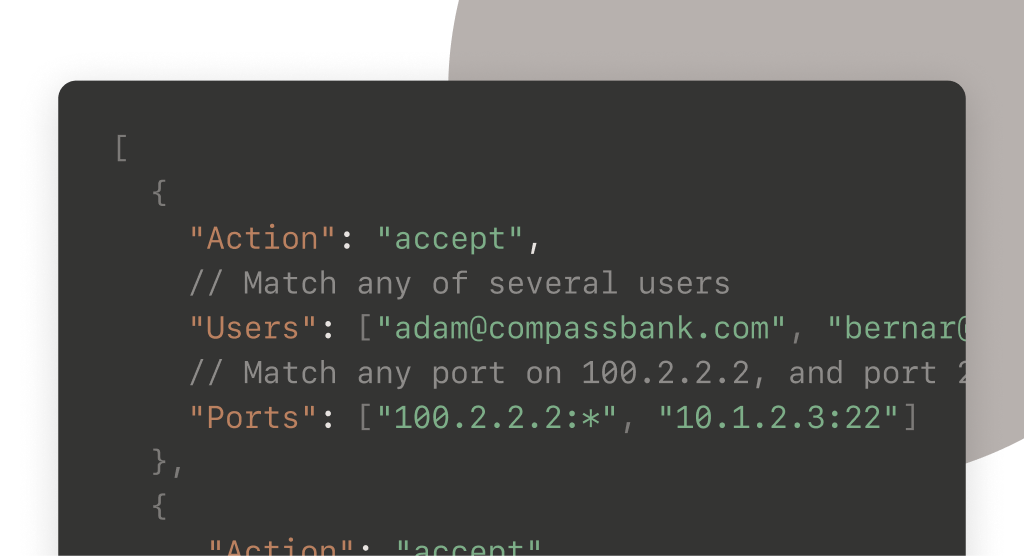 Access controls & monitoring
Define role-based access controls to restrict sensitive servers or authorize contractors to only see what they need. And every connection is centrally logged from both ends, viewable from a dashboard and logging API.
Strong security, without the pain
Best practices used by billion-dollar companies, made easy for teams of every size.
Automatic key rotation

Hourly and daily rotations minimizes the risk of stolen keys or stale credentials.

Secured with WireGuard®

Tailscale builds on top of WireGuard's Noise protocol encryption, a peer-reviewed and trusted standard.

Point-to-point connections

Low latency and private. None of your traffic ever touches our servers.

Audit-compliant logging

Logging from both ends of the connection ensures your network traffic is tamper-proof.