Private networks made easy
Connect all your devices using WireGuard,
®

without the hassle.
Tailscale makes it as easy as installing an app and signing in.
No config files, no firewall ports
Create a secure network between your servers, computers, and cloud instances. Even when separated by firewalls or subnets, Tailscale just works.
Without Tailscale

Connecting to coworker's machines or your different services requires complex systems, multiple hops and cross-continent latency.
Available for
Linux
Mac & iOS
Windows
Raspberry Pi & ARM
Android
Use your SSO and MFA
Devices only connect after signing in through your existing identity provider. Easily enforce multi-factor authentication, deauthorize employees who've moved on, and more.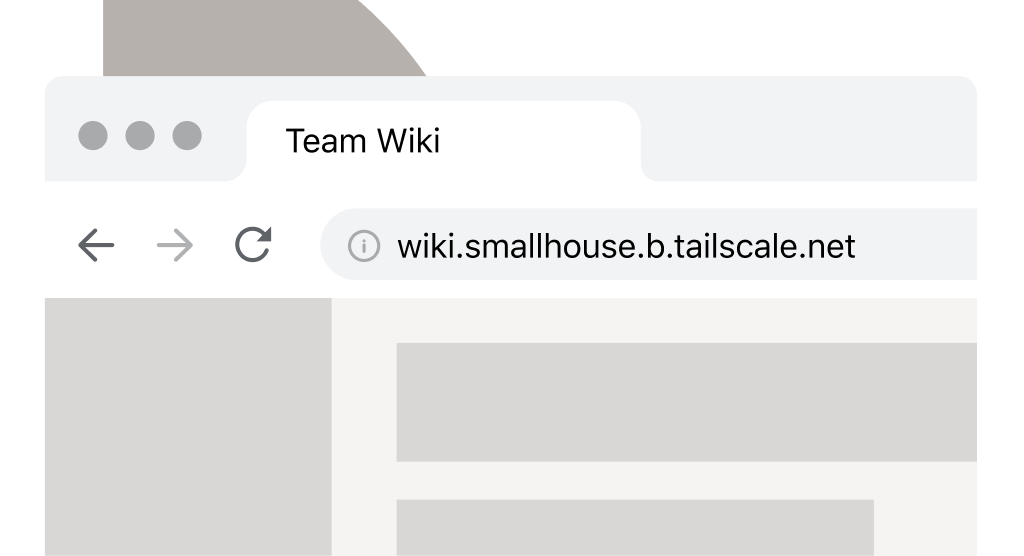 Always the same IP
Every device on your network gets a stable IP and auto-assigned domain that stays consistent, no matter what Wi-Fi the device is on. It's like a local network that works everywhere.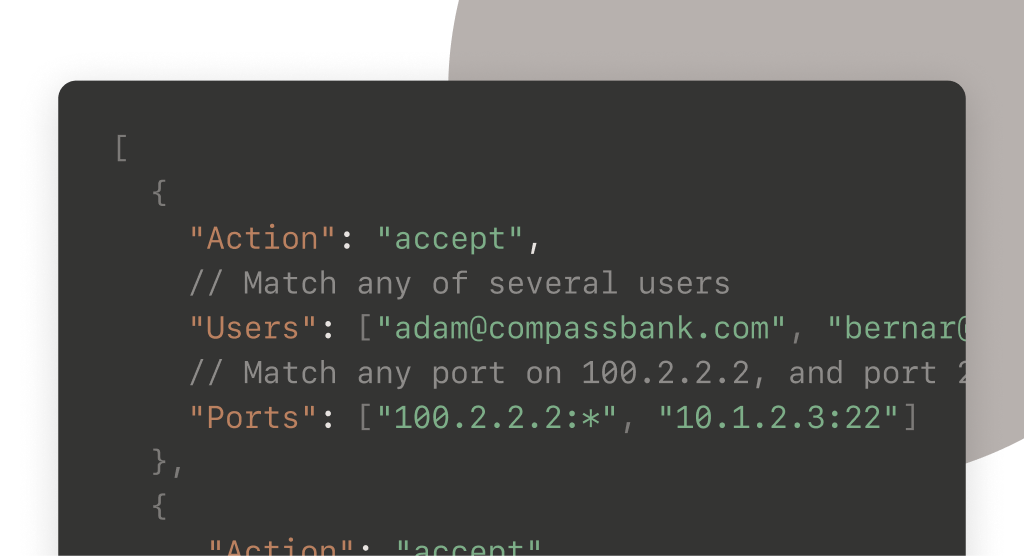 Access controls & monitoring
Define role-based access controls to restrict sensitive servers or authorize contractors to only see what they need. And every connection is centrally logged from both ends, viewable from a dashboard and logging API.
Strong security, without the pain
Best practices used by billion-dollar companies, made easy for teams of every size.
Automatic key rotation

Hourly and daily rotations minimizes the risk of stolen keys or stale credentials.

Secured with WireGuard

Tailscale builds on top of WireGuard's Noise protocol encryption, a peer-reviewed and trusted standard.

Point-to-point connections

Low latency and private. None of your traffic ever touches our servers.

Audit-compliant logging

Logging from both ends of the connection ensures your network traffic is tamper-proof.
For every kind of team
From security-audited enterprises to home server hobbyists, Tailscale makes networking easy for everyone.